Rosie Nails Spa to Open at Market Park San Jose
Home
Rosie Nails Spa to Open at Market Park San Jose
Rosie Nails Spa has leased 2,375 sq. ft. of space to open a chic nail salon, the owner's third location under different names in the Santa Clara Valley. The new studio will occupy Suites 10 and 20 at 1411 Berryessa Road in the Market Park retail center — part of the exciting, 120-acre mixed-use community of residential, retail and office space adjacent to the Berryessa BART station in North San Jose.
Like the chain's other locations in Mountain View and the Blossom Hill Road neighborhood of San Jose, guests at the upscale Rosie Nails Spa will find up to 16 comfortable chairs and a dozen sparkling manicure tables — for a variety of manicure and pedicure services including a colorful array of polishes, gels, acrylics, and more.
Rosie Nails Spa also offers other in-demand services such as luxurious spa treatments, permanent makeup, eyelash extensions, and waxing. And all services are provided by the salon's friendly, highly professional nail technicians and other team members with years of experience delivering expert care and helping customers choose the right polishes and colors for the best results.
The procuring broker for the Rosie Nails Spa studio was Kimo Huynh of North Valley Realty Group.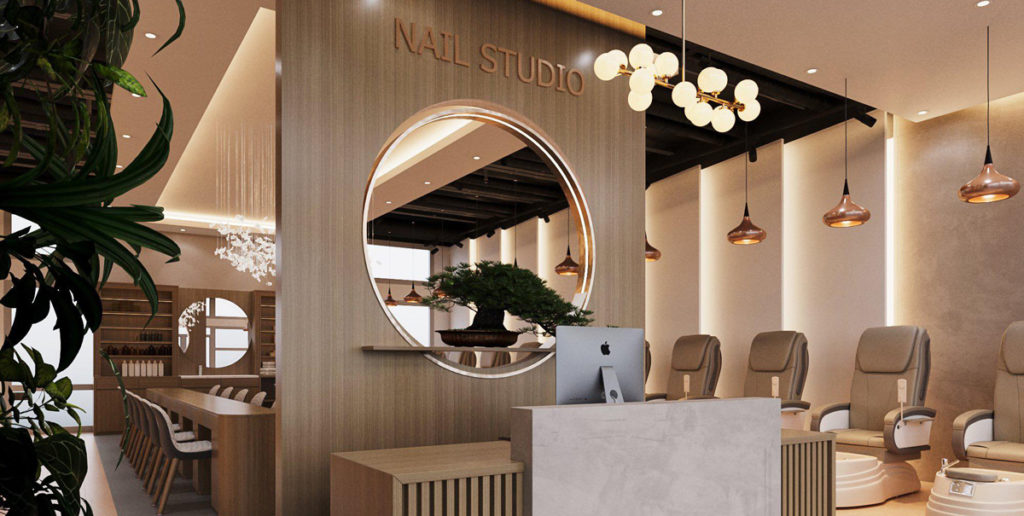 ---
Available Space Is Dwindling Rapidly
With one other lease currently pending and expected to be closed soon, there are now only three spaces that haven't been spoken for. And with continuing strong interest in the Safeway-anchored center located in a prime location in the midst of the underserved Berryessa market, opportunities are going fast!
The full list of retailers doing business in the retail center includes:
Safeway, 65,000 sq. ft. store
Safeway fuel station and convenience market
CVS Pharmacy, 13,100 sq. ft. store
Chase Bank, 4,000 sq. ft. branch
Carbon Health, 2,650 sq. ft. medical clinic
Rosie Nails Spa, 2,375 sq. ft. nail salon
Dunkin', 2,038 sq. ft. store offering premium baked goods and coffee
Pizza My Heart, 1,650 sq. ft. store
Firehouse Subs, 1,500 sq. ft. sandwich shop
SomiSomi, 1,100 sq. ft. Korean-style soft-serve ice cream shop
CoCo, 716 sq. ft. bubble tea and juice store
To learn more about the Market Park retail center and view floorplans of the spaces that remain available, download the retail brochure.
---
A Unique Transit-Oriented Community
Market Park San Jose puts residents, retailers and businesses at the doorstep of the entire Bay Area. Individuals can walk across the entry plaza to the Berryessa BART station to catch a train to anywhere, hop aboard a Valley Transit Authority bus or quickly access major transit routes that crisscross Silicon Valley.
The retail center is located in the northern half of the 120-acre community, which will be complemented by the recently approved South Village. Check out the South Village site plan.
When completed, Market Park San Jose will include:
Up to 4,450 residential units (1,000 already completed in the North Village)
Planned headquarters-class offices and commercial space ranging from 1.5 million sq. ft. to as much as 3.4 million sq. ft. of available space
North Village retail center, plus additional street-level retail and dining throughout
The community entry plaza adjacent to the BART station, neighborhood parks, walking and bicycle trails, and greenbelt areas
BART and VTA bus service, plus a future freeway interchange at Berryessa Road and Highway 101
---
Don't Run Out of Shopping Days
Like the holiday season, there are only a limited number of shopping days remaining for interested parties to become part of the Market Park retail center. For a guided tour of the available retail units, contact Chris Anderson right away.
For more information, contact: Chris Anderson • 408.453.4700 x134 • BRE License #01438895