SomiSomi Soft Serve Ice Cream Dips Into Market Park
Home
SomiSomi Soft Serve Ice Cream Dips Into Market Park
SomiSomi, which serves Korean-style soft serve ice cream treats in a variety of fun ways, has leased approximately 1,100 sq. ft. of space for a new shop at Market Park San Jose. A 120-acre, $3 billion transit-oriented community, Market Park San Jose is located immediately adjacent to the Berryessa BART station and features a 101,000 sq. ft. shopping center anchored by a 65,000 sq. ft. Safeway, 13,100 sq. ft. CVS, 4,000 sq. ft. Chase Bank, and 2,650 sq. ft. Carbon Health clinic.
The unique SomiSomi store at 1477 Berryessa Road, Suite 20 in San Jose will offer specialty desserts with a Korean flare — including Ah-Boong (a goldfish-shaped waffle cone stuffed with a choice of fillings and topped with soft serve ice cream plus various toppings), Taiyaki (a warm fish-shaped waffle with different fillings), or soft serve ice cream in a cup (including blended swirls).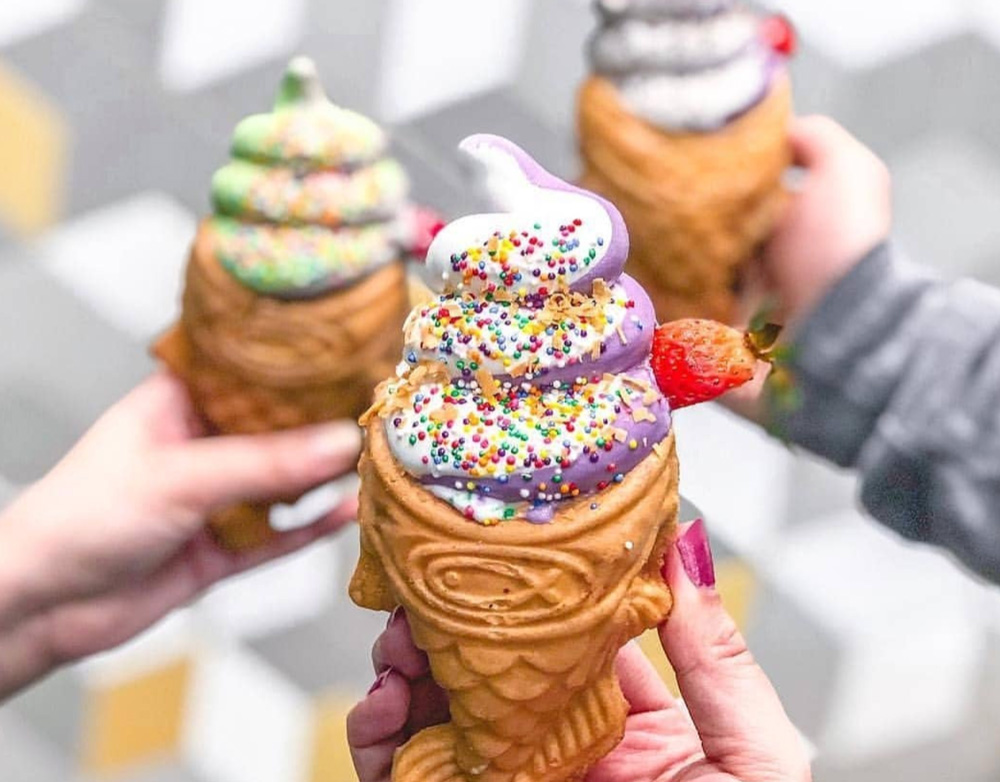 SomiSomi was founded in 2016 and today serves authentic Korean-inspired soft serve desserts in an expanding number of locations throughout California, as well as in Texas, Nevada and Hawaii. The SomiSomi lease transaction at Market Park San Jose was brokered by Dixie Divine of Prime Commercial in Santa Clara.
Retail Activity Is Quickly Ramping Up
Retailers can sense that 2021 is going to be very different from 2020…with a steady road to recovery. This has caused activity to significantly ramp up on the dwindling number of remaining units at the Market Park San Jose retail center — with two leases pending and discussions ongoing for several of the other spaces. Download the retail brochure for floor plans and available retail suites.
Construction is continuing to progress steadily due to the mild winter experienced to-date — and store openings are now slated for as soon as the end of April…just a couple of months away. Exteriors and common areas are moving quickly toward completion scheduled for approximately March 1st, with some tenant improvements already underway. Check out our live construction camera.
Excitement is growing as the only new retail center currently being developed in San Jose gets ready to serve the residents of North San Jose's Berryessa area. Market Park San Jose is part of the city's planned Berryessa BART Urban Village, incorporating a total of 4,800 new residential units, 6.7 million sq. ft. of commercial and office space and jobs for 22,000 people on 270 acres of land including the Market Park community.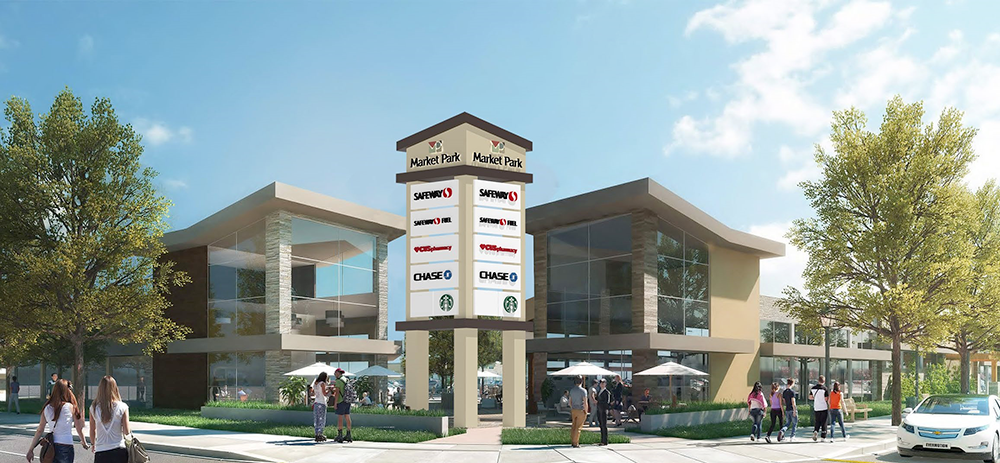 When completed, Market Park San Jose will include:
Up to 4,450 residential units — of which 1,000 townhomes, single-family homes and apartments are already built or nearly complete in the North Village.
Five headquarters-class office towers, ranging from 1.5 million sq. ft. to as much as 3.4 million sq. ft. of office space — with parking for 5,000 vehicles in three on-site structures.
The 101,000 sq. ft. retail center in the North Village, plus additional street-level retail and dining located throughout the urban transit community — including 27,000 sq. ft. of ground-floor retail space proposed in the South Village. Take a closer look at the latest South Village site plan.
Neighborhood parks totaling 12 acres community-wide — plus a recreation area and attractive plazas in the proposed South Village, as well as lush greenbelt areas, an urban garden and easy access to Bay Area walking and bicycling trails
BART literally at your doorstep, conveniently transporting employees to and from the entire East Bay and even San Francisco. The community will also offer VTA bus service…and benefit from a future freeway interchange at Berryessa Road and Highway 101.
Don't Miss the Retail Resurgence
With the dramatic increase in interest recently in physical retail space, the small number of available units in this one-of-a-kind retail center won't last long. Learn more about Market Park San Jose's Safeway-anchored shopping center today.
For more information, contact:
Ralph Borelli • 408.453.4700 x117 • BRE License #00465691
Chris Anderson • 408.453.4700 x134 • BRE License #01438895