Carbon Health Signs Lease for New Clinic at Market Park San Jose
Home
Carbon Health Signs Lease for New Clinic at Market Park San Jose
Carbon Health has leased approximately 2,650 sq. ft. of space for a new primary care clinic at Market Park San Jose — a 120-acre, $3 billion transit-oriented development integrated seamlessly with the newly opened Berryessa BART station in North San Jose.
The medical office will be located in a 101,000 sq. ft. retail center anchored by Safeway in the community's North Village. In addition to a next-generation 65,000 sq. ft. Safeway store and micro-fulfillment center, other tenants include a 1,370 sq. ft. Safeway Fuel station and convenience store, 13,100 sq. ft. CVS pharmacy, and a 4,000 sq. ft. Chase Bank branch.
A New Type of Healthcare Experience
Carbon Health is a modern, tech-enabled provider of primary, urgent and emotional wellness healthcare — including COVID-19 diagnostics and care — at eight clinics throughout the San Francisco Bay Area and through virtual appointments online.
Carbon Health delivers a friendlier, smarter, hassle-free healthcare experience with prompt same-day appointments, no hidden membership fees, no paperwork, and an approach that's truly centered on the patient. All major insurance plans are accepted.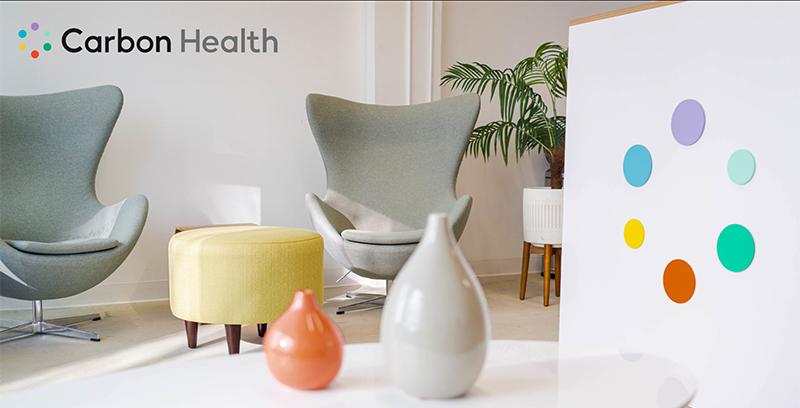 Construction Progressing Rapidly — Retail Openings Set for Q1, 2021
Construction is progressing rapidly on the entire retail center at the intersection of Berryessa and Sierra Roads on property that had been part of the San Jose Flea Market. Watch the Oct. 2019 groundbreaking video…and read the groundbreaking news release.
Electrical conduits and other infrastructure components have been installed and the streets and parking areas are paved. On the Safeway anchor store, the concrete block walls are up and the roof is on and will be water tight early next month.
The CVS pharmacy will be topped out within a week. All glass is almost in and the exterior shell for the Chase branch will be complete by December 1st, with interiors starting immediately thereafter. Tenant improvements for the Carbon Health medical office will also begin in December. Check out our live construction camera.
At this point, all construction remains on schedule with a planned opening for Carbon Health as well as Safeway, CVS and Chase planned for late Q1 2021.
Although approximately 86,000 of the 101,000 sq. ft. has been leased, there are still excellent opportunities for other categories of retailers and restaurants to locate in what is currently the only new retail center under construction in the City of San Jose. The center will fill a significant need for retail in the underserved Berryessa area. Download our retail brochure for floor plans of available retail suites.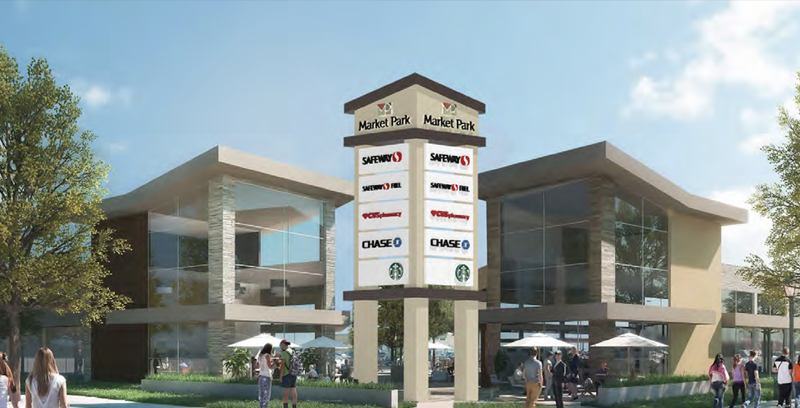 Part of San Jose's First Regional Transit Urban Village
Market Park San Jose is one of the most exciting major developments in Northern California, at the core of the City of San Jose's planned Berryessa BART Urban Village. The draft plan for the city's first transit urban village encompasses 270 acres of land — including Market Park's 120 acres — centered on the Berryessa Transit Center. The vision calls for a total of 4,800 new residential units, 6.7 million sq. ft. of commercial and office space and jobs for 22,000 people. Market Park San Jose is a key part of that.
When completed, Market Park will include:
Up to 4,450 residential units — of which 1,000 townhomes, single-family homes and apartments are already built or nearly complete in the North Village.
Five headquarters-class office towers with from 1.5 million sq. ft. to as much as 3.4 million sq. ft. of office space and parking for 2,750 vehicles in three on-site structures.
The 101,000 sq. ft. retail center in the North Village, plus additional street-level retail and dining located throughout the urban transit community — including 27,000 sq. ft. of ground-floor retail space proposed in the South Village. Take a closer look at the latest South Village site plan.
Neighborhood parks totaling 12 acres community-wide — plus a recreation area and attractive plazas in the proposed South Village, as well as lush greenbelt areas, an urban garden and easy access to Bay Area walking and bicycling trails
BART literally at your doorstep, conveniently transporting employees to and from the entire East Bay and even San Francisco. The community will also offer VTA bus service…and benefit from a future freeway interchange at Berryessa Road and Highway 101.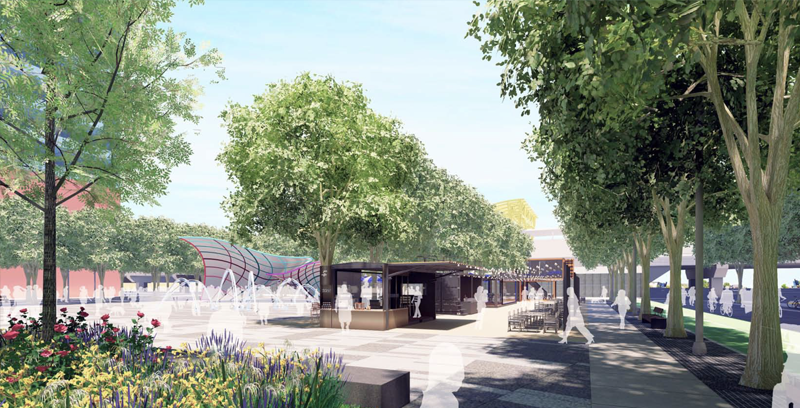 Plan Now for the Post-COVID-19 Environment
Looking for one of the best retail locations in San Jose for 2021 and beyond? Want to map out a new corporate campus or locate your headquarters in one of the Bay Area's hottest mixed-use communities? Don't wait! Learn more about Market Park San Jose, located immediately adjacent to the new Berryessa BART station. Get on track today! Watch the introductory video.
For more information
Contact Ralph Borelli or Chris Anderson at 408.453.4700 x117 or through our contact form
Keep up to date on our latest news here